Here are a few scenes Mommy captured on our recent trip to China...
Sunset over Jade Dragon Mountain in Lijiang
云南省丽江玉龙雪山
2. Crossing Thresholds
The passage of time was evident at every nook and cranny of West Lake in Hangzhou
浙江省杭州西湖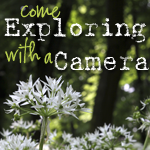 Any guesses what this is? ;-P
4. Toy
There wasn't any toy on the plane for me to play with, so I improvised...
5. Farm
A glimpse of rural China, as we zipped by at over 300km/h on the Hangzhou-Shanghai high speed train
沪杭高铁